The completion of the pig draft genome sequence marks a milestone in 20 years of pig genome studies. The Pig Genome Database (PGD) is to serve the purpose not only to bring together pig gene expression, quantitative trait loci (QTL), candidate gene, and whole genome association study (WGAS) results, but also to facilitate information integration and mining within the pig and across species.
Click on a chromosome to get a quick GBrowse view on Build 10.2: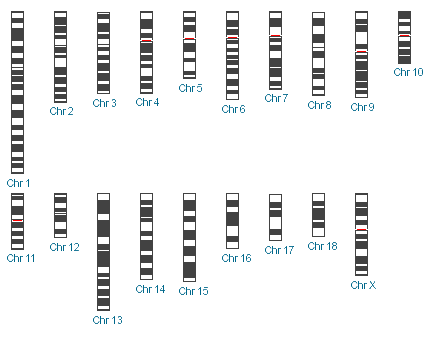 Older versions of the genome builds is also available on GBrowse, please click here for more details.